Monday, September 26, 2005
I'm Back
A little break from blogging has given me a recharge. After 1,569 posts over 19 months I needed a little down time. But now I'm back, so control your excitement.
Things have been busy for me...
I went to the first three Penn State home games and was psyched to see the lads go 4-0 over the weekend against the Northwestern Purple Wildcats. The Freshmen are showing why they were so highly regarded. Now if we can just take care of the football.
I've been paying very close attention to the Philles march to the Wild Card. I figured entering the weekend they would need to win six of their final nine games to have a chance. They started off well going 2-1 at the Reds over the weekend and with a home series against the
Mutts
Mets this weekend we can gain further momentum. We're only a game down to the Astros with six left. Stay tuned.
This past week Baby Horns allowed me to have my first Carl Spackler moment and gave us a reason to clean the tub: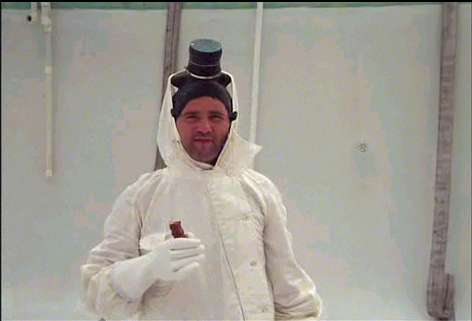 We now return to our normal blogging schedule.
|
Permalink Here


---
http://www.top-blogs.com/cgi-bin/rankem.cgi?id=ebradlee