Wednesday, September 22, 2004
Drinking Liberally
A good time last night at the Ten Stone. I met some very cool people and look forward to hanging out with them again soon.
Here's a picture from the festivities. Another Cosmo for the gentleman in the back.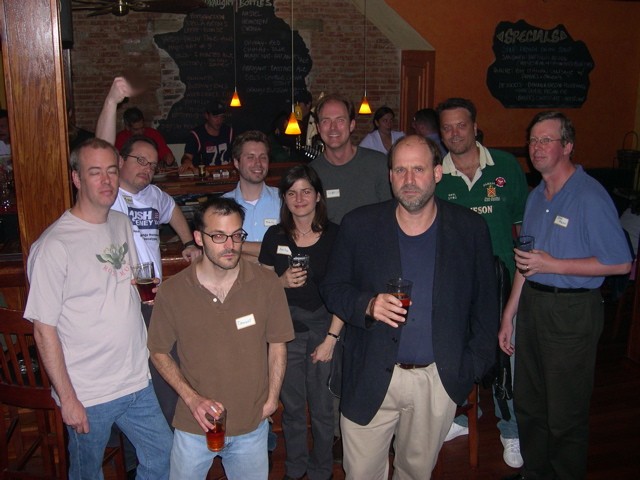 Will get a link to more pictures up soon.
UPDATE
: See all of the pictures
here
.
|
Permalink Here


---
http://www.top-blogs.com/cgi-bin/rankem.cgi?id=ebradlee